Landscape fine art photography prints – framed, acrylic mounted or unframed at bespoke sizes.
Along with my on-going project of documenting the London skyline and Other global cityscapes I also have a passion for shooting landscape images.
California is one of my favorite places to visit, I've been capturing the vast epic landscapes of this spectacular state for a number of years. All of these landscape images will all print beautifully at 2 metres wide and beyond, whilst retaining their flawless detail. They can be sized to your specific requirements so they perfectly fit your space.
View prints in situ
Browsing the gallery you'll see that each image is shown in an example room. You will see it framed in a traditional wood (as below)…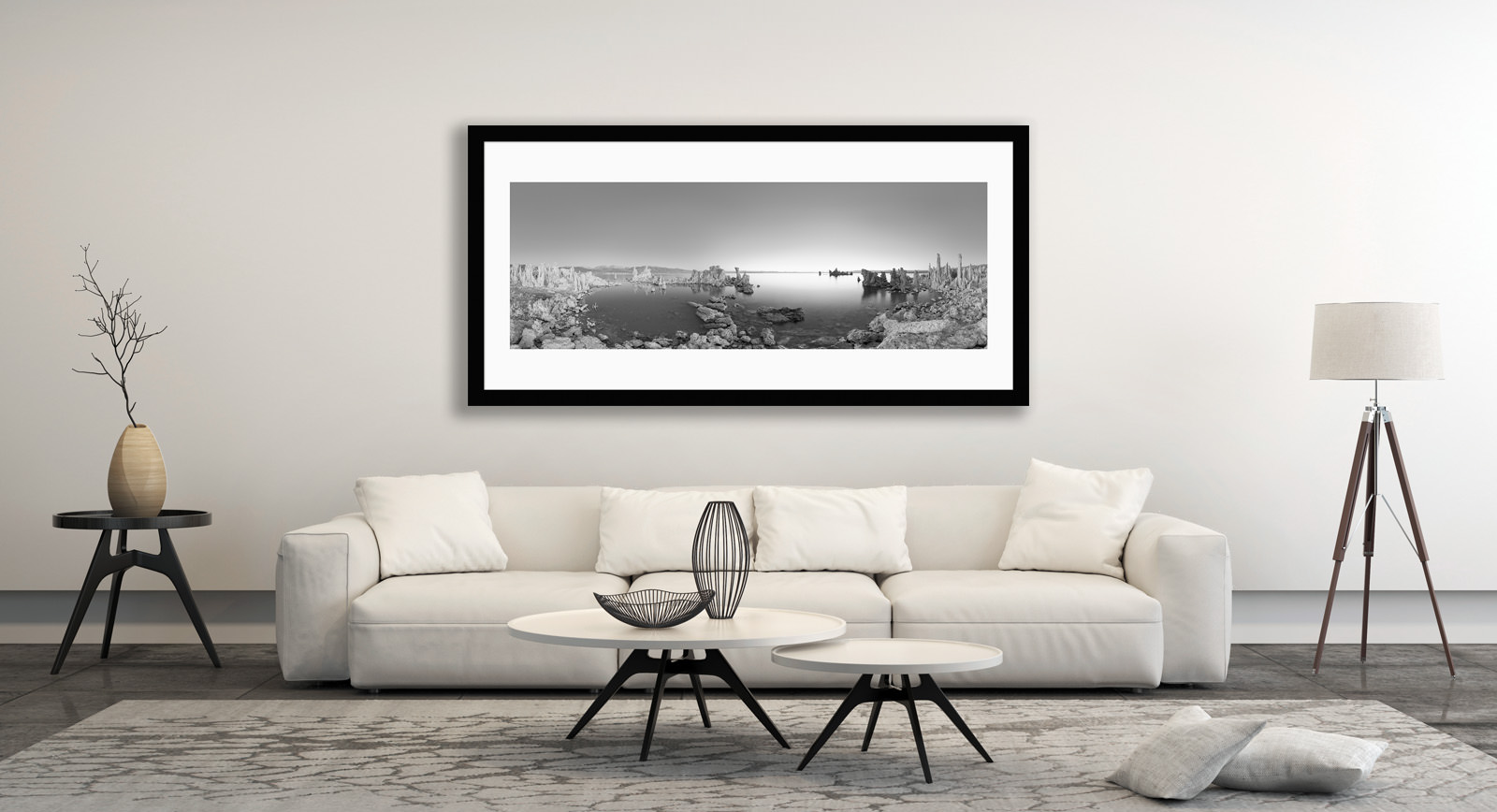 …and in a contemporary minimalist mount (below). Here the print is bonded to an aluminium backing with an acrylic front applied. This edge-to-edge finish gives a very clean, minimalist look which is ideally suited to contemporary spaces.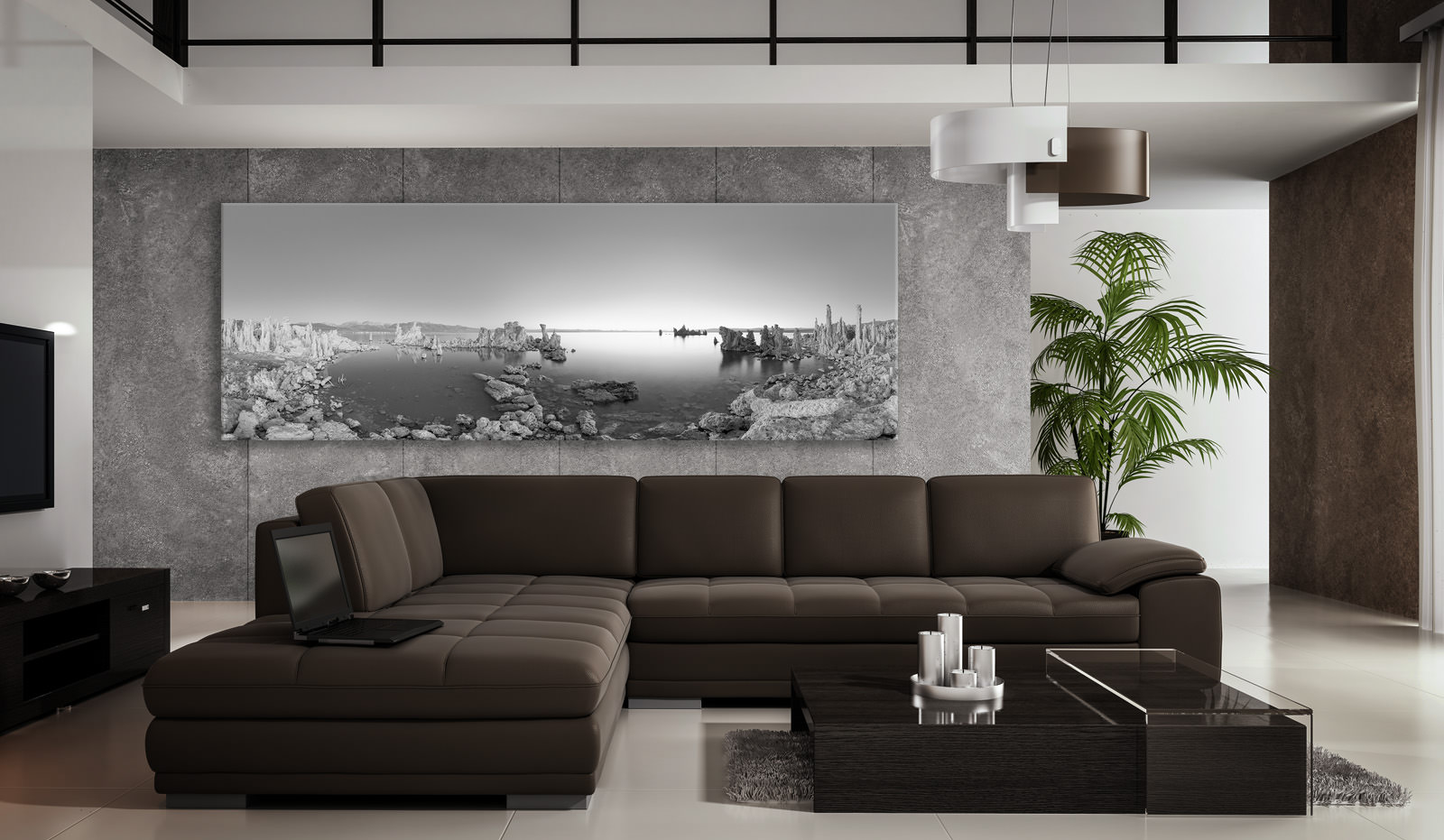 You can see a close-up of this acrylic mount below: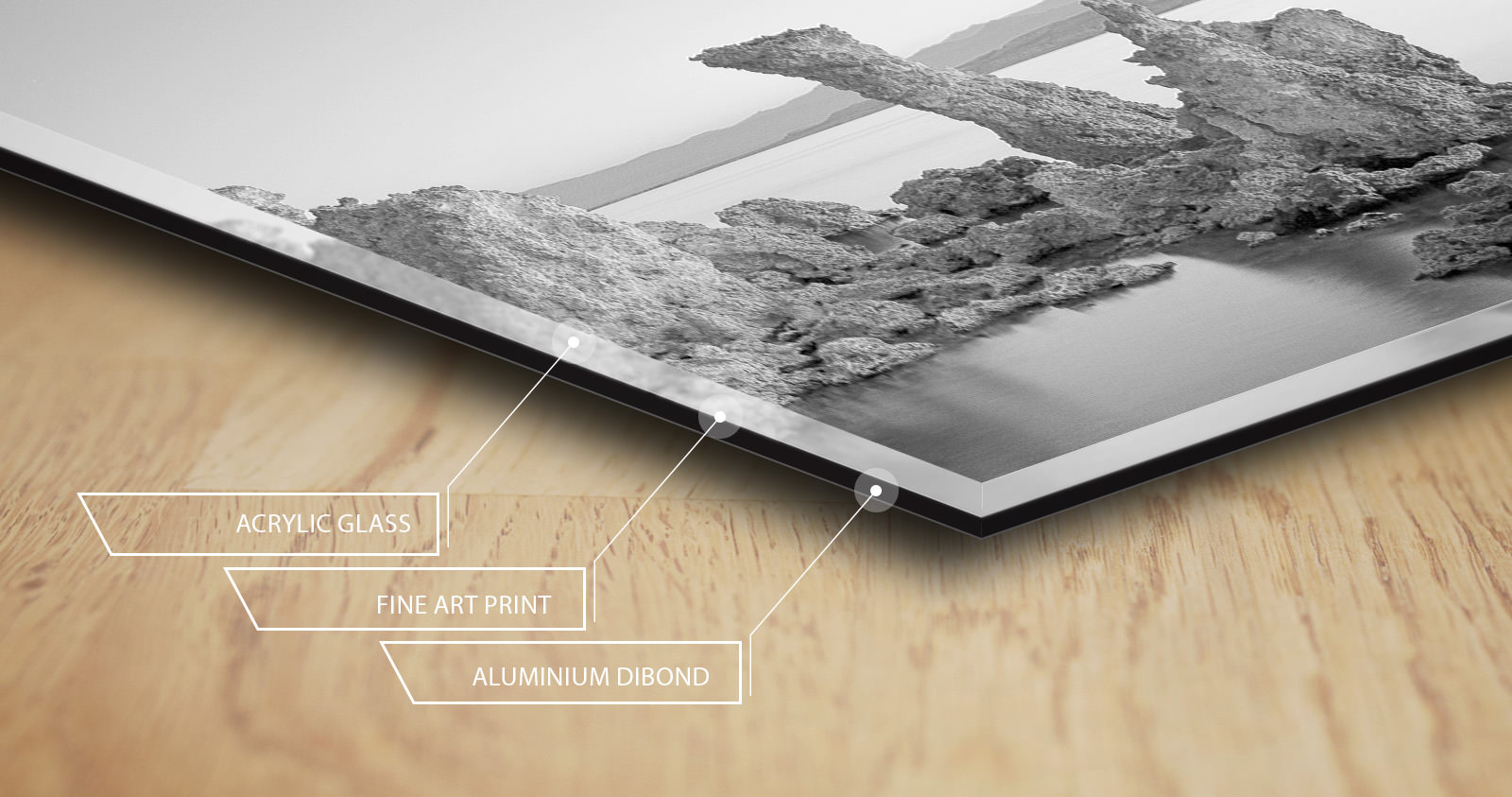 Fine art landscape photography
Large scale fine art photography prints can create a huge impact; arresting your gaze and drawing you in. Additionally, you want to be certain that when viewing it close-up, you should get lost in the detail, not be distracted by indistinct grain (noisy, grainy, pixelated). The vast scale of my images ensures that even when you're close-up, the minutiae is clear and crisp. You can see a detail of the Tufa formations in the Mono Lake image image below: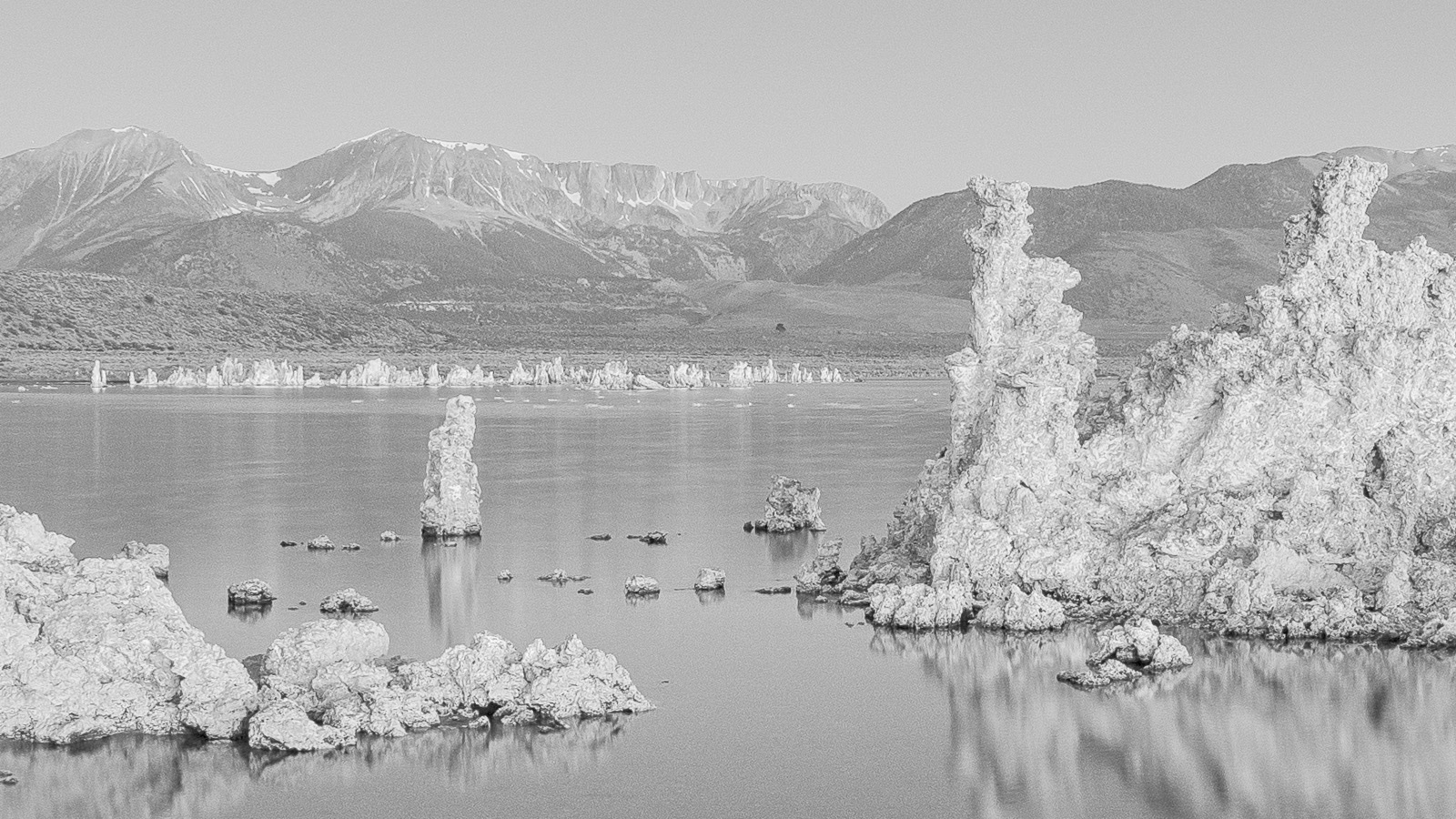 You can view the current gallery with a selection of landscape prints from California, Peru and London here. Or read on for more information about the prints themselves and the framing options available.
The prints
The paper I use varies depending on the project requirements. To protect the stability of the image over the long-term, all of my fine art photo prints are reproduced on archival stock designed to increase longevity. All papers are 100% acid-free. Acid-free paper is more expensive to produce but contributes to the prints long-term archival properties. I select the precise stock to give the ultimate aesthetic results for each image, and to work best with the framing option chosen.
Framing and Mounting
I offer both traditional or contemporary framing options depending on your preference. Not only does professional framing create a wow factor when viewing the image on the wall, but it plays a vital role in preserving the image from degrading over time. The traditional wood frames use solid woods only. The wood is from sustainable sources and there are no veneers, MDF or other reconstituted materials used. Most of the frames are handmade and hand finished to bespoke sizes, as most of my large-scale images are not standard sizes. We can estimate on additional options for museum-grade glass that has low reflective qualities, allowing the image to be seen in full without distracting reflections, there are also options for glass that protects from UV damage.
Delivery
We can deliver the prints worldwide. For overseas customers a good option is to order an unframed print which can be mounted by a framer local to you. The unmounted print will be carefully rolled with tissue to protect the image and sent in a heavy-duty cardboard roll.
Pricing
As each image is created bespoke to your requirements, it's impossible to price all of the options available online. However, to give you a rough idea:
Unframed: 1 metre wide starting from around £600 including delivery
Traditional framed: 1 metre wide starting from around £900 plus delivery
Contemporary framed: 1 metre wide starting from around £900 plus delivery
Please look through the current lanscape gallery here. If you have any questions then please do get in touch.
Thank you for visiting and best wishes
Will